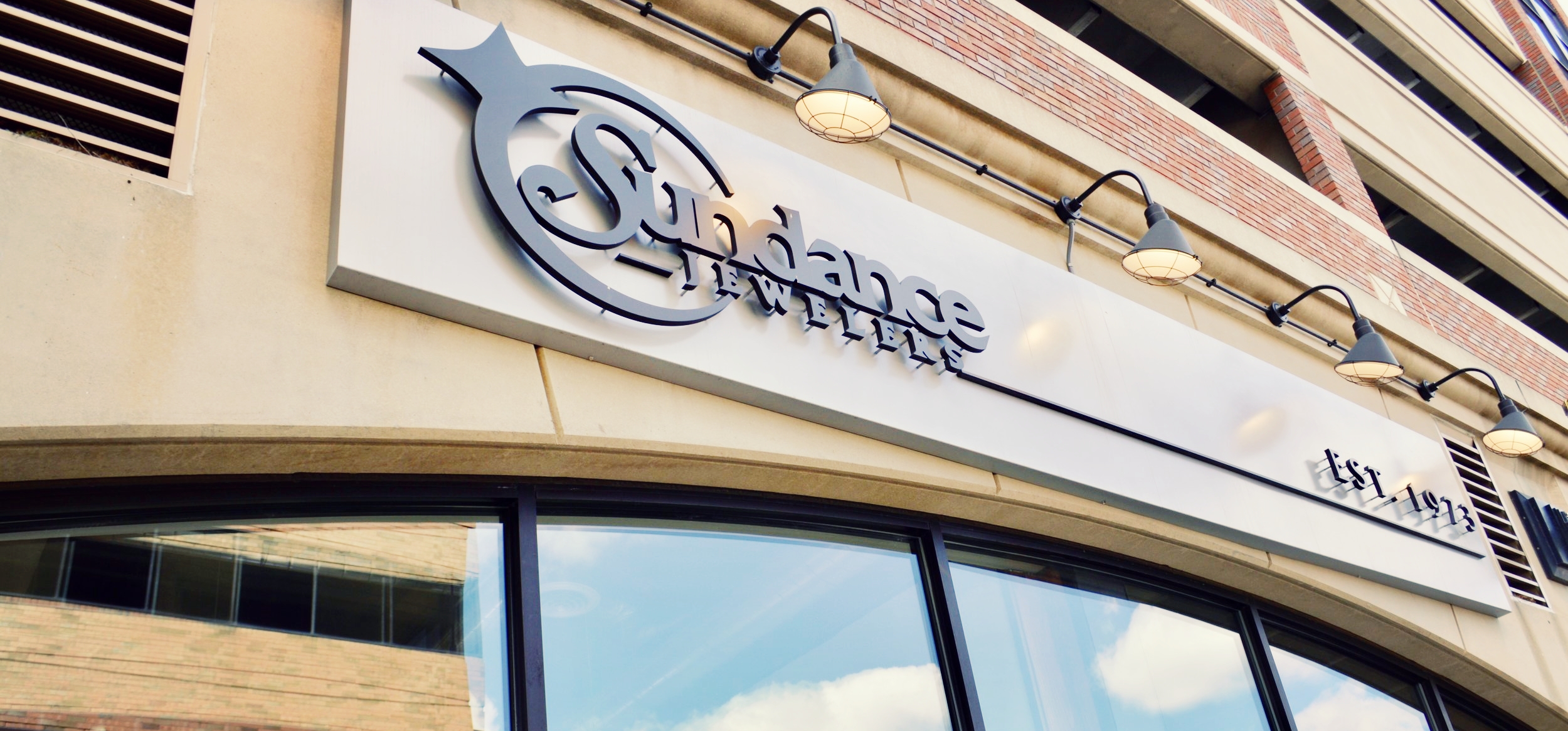 Founded in 1973 by Elizabeth and William Yonkus Sr. Sundance Jewelers LLC is Michigan's most trusted jeweler. Sundance offers an unparalleled level of customer service and an outstanding selection of the highest quality diamonds, fine designer jewelry, custom design, and jewelry repair services. As a family-owned business, Sundance has the unique experience of providing its' multi-generational customer base with a trustworthy and warm atmosphere for three generations. We provide our customers with the peace of mind in knowing there will always be a GIA certified gemologist and a Yonkus in-store. As experts in the jewelry industry, we pride ourselves on our commitment to customer service satisfaction and outstanding quality specializing in custom work, diamonds, and gemstones. Based in East Lansing, we're conveniently located to serve all of the Mid- Michigan community. Sundance is ready to exceed your expectations every time you visit our store.
THREE GENERATIONS OF JEWELERS
In October 1973, Sundance Jewelers opened its doors. Betty and Bill Yonkus Sr. began selling Native American jewelry, specializing in turquoise and sterling silver. They traveled with their son to turquoise mines in New Mexico and brought what they had found to reservations so their jewelry could be crafted by the best artists in the South West. East Lansing absolutely fell in love with the craftsmanship and style that Sundance brought to the area which allowed them to thrive.
Just a few years down the road Bill, their son, found himself travelling to California to follow in his parents footsteps and become a Graduate Gemologist. Over the years Bill Jr. found his niche in bridal and helping people design the rings of their dreams.
And it doesn't even end with a second generation, after growing up going to work with her Dad as a kid and eventually working for him as a teenager Bill Jr.'s daughter, is also now attending the Gemological Institute of America and plans to keep the family legacy alive.